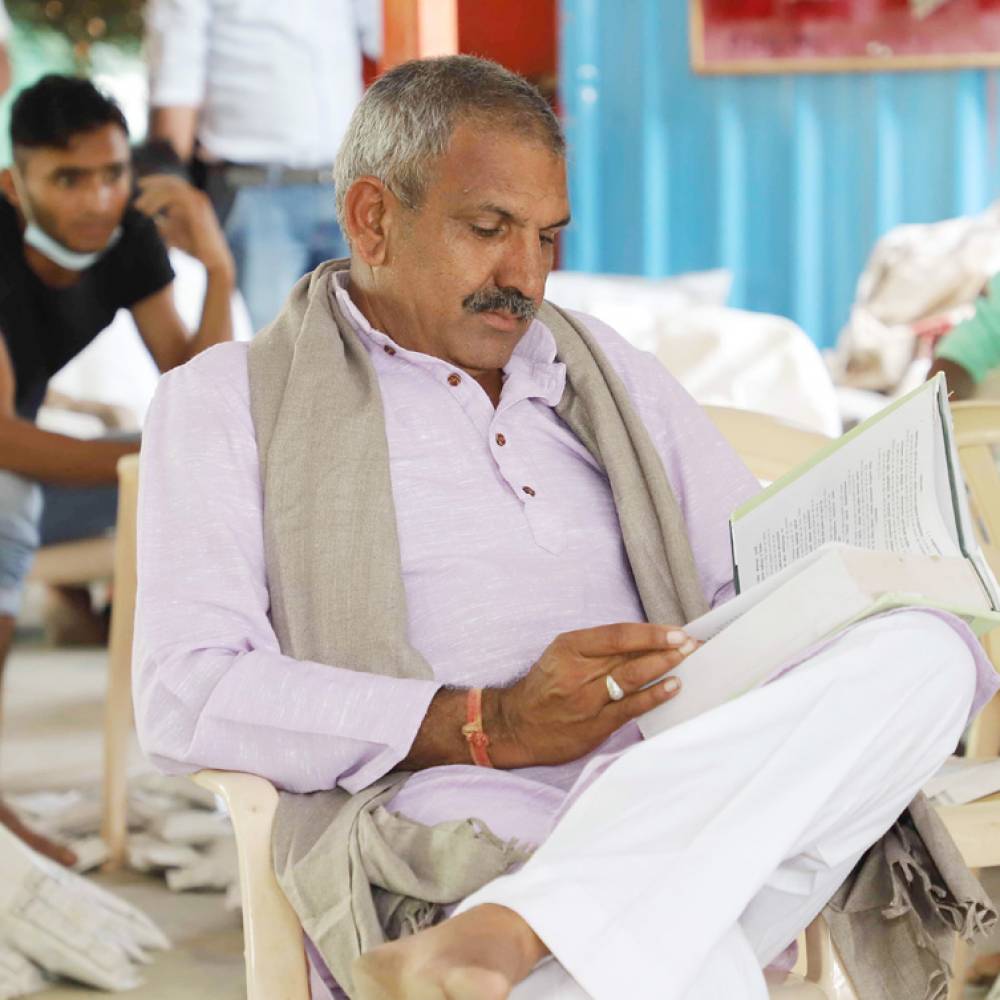 Who We Are
Shree Navgrah Ashram, blessed by the Almighty and our compassionate mother Earth, is established with the aim to serve humanity.
We follow the principles of the 5,000-year-old system of natural healing that has its origins in the Vedic culture of India, Ayurveda and our goal is to successfully treat incurable diseases and create a healthy community with the help of Nature.

1500
Medicines Distribution Every Week
Our Great Team
The initiative is a brainchild of Vaidya Hansraj Chaudhary. Born on August 7, 1961, in a small village of Bhilwara, Rajasthan, he received his elementary education in the village. Later, he was enrolled in one of the best schools in the district, Shahpura.
Along with Agriculture, he also studied Botany, Zoology and Animal Husbandry Science. After completing his education in 1979, he worked as an Agricultural Supervisor for 25 years. But life certainly had other plans for him.
On June 16, 2013, he witnessed the devastation of the Kedarnath Tragedy but somehow managed to save himself. Then onwards, he pledged to dedicate his life to the service of humanity which led to the creation of Shree Navgrah Ashram.
Today, we have 353 types of medicinal plants bearing fruits in the ashram. More than twenty species of rare plants, which are on the brink of extinction, are also being nurtured in the ashram.

Since the last four years, Shree Navgrah Ashram has been providing dedicated and esteemed services. Various diseases such as Hysteria, Cancer, Epilepsy, Depression, Diabetes, Migraine and Kidney Ailments are treated with the help of Ayurvedic medicines.
The main goal of the Ashram is to make the world cancer free. In the pursuit of this aim, the ashram has provided successful Ayurvedic treatment to nearly 55000 cancer patients so far and have made a positive impact on the lives of nearly 200000 people.
We look forward to redefining health care with Ayurveda and set the standard for health, healing and comfort.